Baia di Green Bay: alghe tossiche

EPA official: Bay of Green Bay could develop similar algae problems as Toledo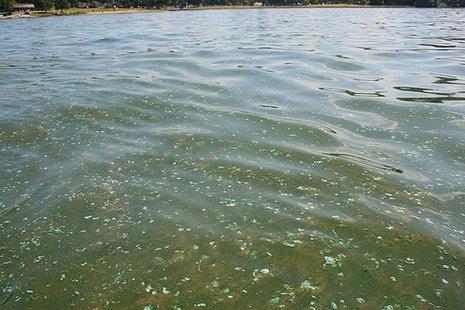 GREEN BAY, WI (WTAQ) – The EPA's regional leader says the Bay of Green Bay could develop the same type of algae that caused Toledo Ohio's water to be undrinkable for several days.
During a visit to Milwaukee, EPA Midwest administrator Susan Hedman said Green Bay has significant blooms which are ripe for the development of blue-green algae and other types.
Phosphorus runoff from farms appeared to feeding blue-green algae that's related to a toxin in the Toledo area's water supplies for 400,000 people.
….
http://wtaq.com/news/articles/2014/aug/11/epa-official-bay-of-green-bay-could-develop-similar-algae-problems-as-toledo/
(Story courtesy of Wheeler News Service)